The Kamakhya Temple in Assam symbolizes the
"fusion of faiths and practices" of Aryan and
non-Aryan elements in Assam.
Sivadol Temple (Assam) Hindu Temples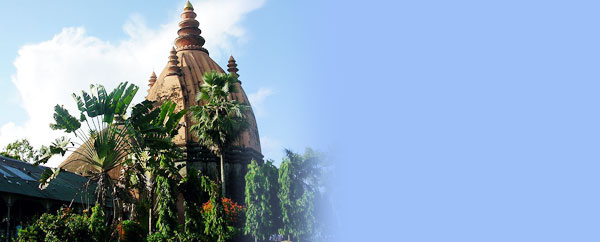 Sivadol temple stands on the bank of Borpukhuri tank in the heart of Sivasagar, Assam. It was built in 1734 by Bar Raja Ambika, queen of Ahom king Swargadeo Siba Singha. The Sivadol (dol means temple in Assamese) is believed to be the tallest Shiva temple in India.

Its height is 104 feet (32 m) and the perimeter is 195 ft (59 m) at the base. It is capped by an eight feet high golden-dome. Each year during the Shivaratri, a huge mela (fair) is organised in the temple ground and pilgrims from all over India arrives here to offer puja.