One of the most famous Hindu temple complexes
which represents a blend of South and North Indian
architectural style
Chattarpur Temple (Delhi) Hindu Temples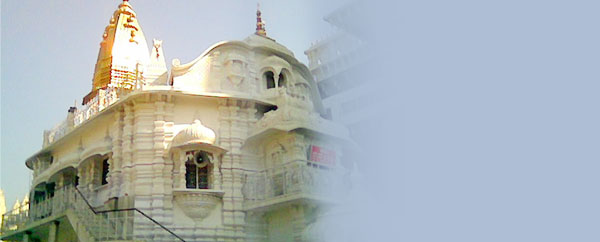 The Chattarpur Temple is dedicated to goddess Durga, while you can also worship Shiva, Vishnu, Lakshmi or Ganesh in adjoining temples. During Durga Puja days, this place attracts a large number of devotees, who gather here to offer prayers. It is believed that tying a thread on a tree located in the temple premises will get your wishes fulfilled. Round-the-clock discourses and prayers are held which any devotee can participate.

About Goddess Durga.....
Goddess Durga, also known as Parvati or Lalitha is the wife (consort) of Lord Shiva and exists in various divine (both friendly and fearful) forms. Two of her fierce but very powerful forms are Durga (goddess beyond reach) and Kali (goddess of destruction). Goddess Parvati is the appearance of Prakriti (Nature) also besides being Shakti and the mother of the universe. All the organisms have arisen out of the Nature, hence She is called as Jagadamba.


Architecture: The reflection of the south
Made up of white marble, the temples are a real ecstasy. They spiritually persuade devotional zeal. There are several lush gardens adding to the beauty of the complex.

The temple architecture is designed clearly in South Indian style. This is the style that developed in the Dravida Desam. The Vimana and the Gopurams are the distinctive characteristics of the Southern style. The Vimana is a tall pyramidal tower consisting of several progressively smaller storeys. This stands on a square base.

The Gopuram has two storeys separated by a horizontal moulding. The Prakara or the outer wall, envelops the main shrine as well as the other smaller shrines, the tank.The Pallavas, the Cholas, the Pandyas, the Vijayanagar rulers, the Nayaks all contributed to the Southern style of temples.

Extended over a wide area in serene ambience, the temple presents a classic example of modern temple architecture that embodies extensive use of marbles.

Navratras
The auspicious days of the Hindus, when they offer prayers to Goddess Durga is the time when most of the pilgrims visit this virtuous place.