ISKCON is actively evangelistic. Members try
to spread Krishna consciousness, primarily by
singing the Hare Krishna mantra in public places.
ISKON Temple (Karnataka) Hindu Temples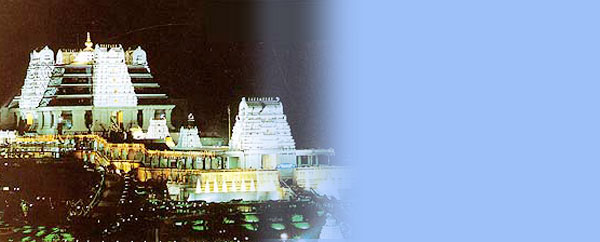 The International Society for Krishna Consciousness (ISKCON), also known as 'the Hare Krishna' movement, is one of many Vaishnava groups. It was founded in 1966 in New York City by A.C. Bhaktivedanta Swami Prabhupada.

While some classified it as a new religious movement, its core philosophy is based on scriptures such as the Srimad Bhagavatam and the Bhagavad-gita, both of which, they claim, date back more than 5,200 years. The distinctive appearance of the movement and its culture come from the Gaudiya Vaishnava tradition, which has had adherents in India since the late 1400s and Western converts since the early 1930s.

Non-sectarian in its ideals, ISKCON was formed to spread the practice of bhakti yoga (devotion to God), in which aspirant devotees (bhaktas) dedicate their thoughts and actions towards pleasing the Supreme Lord, Krishna (seen as non-different from God). ISKCON today is a worldwide confederation of more than 400 centres, including 60 farm communities some aiming for self-sufficiency, 50 schools and 90 restaurants. In recent decades the movement's most rapid expansions in terms of numbers of membership have been within Eastern Europe and India.

Maha Mantra

Main article: Hare Krishna Mantra The popular nickname of "Hare Krishnas" for devotees of this movement comes from the mantra that devotees sing aloud or chant quietly on rosary-like beads, called Japa mala. This mantra, known also as the Maha Mantra, contains the names of God Krishna and Rama. Devotees believe that the sound vibration created by repeating these names of God gradually revives a state of pure God-consciousness, or "Krishna consciousness."

The Maha Mantra:

Hare Krishna Hare Krishna
Krishna Krishna Hare Hare
Hare Rama Hare Rama
Rama Rama Hare Hare

Seven purposes of ISKCONN

When Srila Prabhupada first incorporated ISKCON in 1966, he gave it seven purposes:

1. To systematically propagate spiritual knowledge to society at large and to educate all peoples in the techniques of spiritual life in order to check the imbalance of values in life and to achieve real unity and peace in the world.
2. To propagate a consciousness of Krishna, as it is revealed in the Bhagavad-gita and the Srimad-Bhagavatam.
3. To bring the members of the Society together with each other and nearer to Krishna, the prime entity, thus to develop the idea within the members, and humanity at large, that each soul is part and parcel of the quality of Godhead (Krishna).
4. To teach and encourage the sankirtana movement, congregational chanting of the holy names of God as revealed in the teachings of Lord Sri Chaitanya Mahaprabhu.
5. To erect for the members, and for society at large, a holy place of transcendental pastimes, dedicated to the personality of Krishna.
6. To bring the members closer together for the purpose of teaching a simpler and more natural way of life.
7. With a view towards achieving the aforementioned purposes, to publish and distribute periodicals, magazines, books and other writings.

Preaching activities

ISKCON is actively evangelistic. Members try to spread Krishna consciousness, primarily by singing the Hare Krishna mantra in public places and by selling books written by A. C. Bhaktivedanta Swami Prabhupada. Both of these activities are known within the movement as Sankirtan. According to the doctrine of Chaitanya Mahaprabhu, one does not need to be born in a Hindu family to take up the practice of Vaishnavism.

There are ISKCON communities around the world with schools, restaurants and farms. In general, funds collected by ISKCON are treated as communal property and used to support the community as a whole and to promote the preaching mission. Many temples also have programs (like Food for Life Global) to provide meals for the needy. Also, ISKCON has recently brought the academic study of Krishna into western academia as Krishnology.