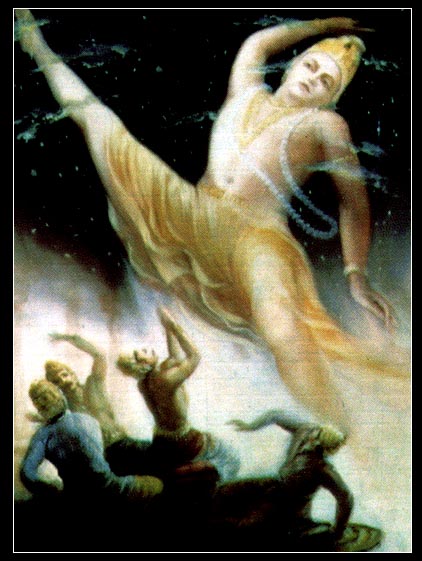 17) VAMAN AVATAR (Incarnation as a Dwarf) :Lord Vishnu took his seventeenth incarnation as a Dwarf, when Bali the king of the demons had captured the entire three worlds. Indra and all the other deities were wandering all around after losing the heaven.
To help the deities regain control over the heaven. Lord Vishnu disguised as a dwarf went to Bali when he was busy performing a 'Yagya' and demanded earth measured by his three steps. When 'Bali' agreed, he transformed his form from a small dwarf to a giant. Consequently he covered all the three world with his two steps. Ultimately he regained heaven for the deities.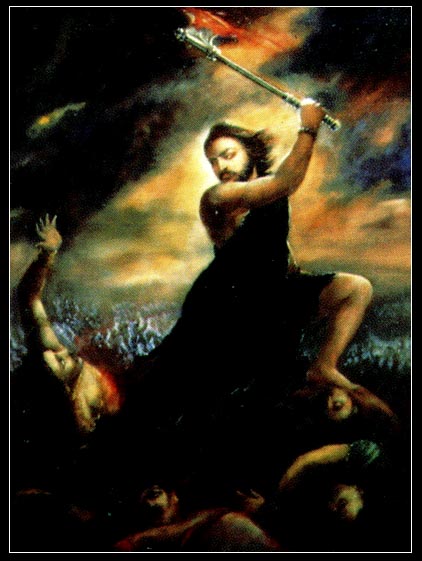 18) PARSHURAM AVATAR (Incarnation as Parshurama) :When the Kshatriya kings became ruthless and started exploiting their subjects. Lord Vishnu took his eighteenth incarnation as Parshurama' and annihilated the Kshatriyas kings for seventeen times and consequently donated the earth to the Brahmins.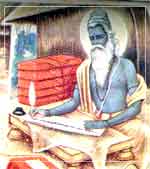 19) VYAS AVATAR (Incarnation as Sage Vyasa) : Lord Vishnu took his nineteenth incarnation as Sage Vyasa by taking birth from the womb of 'Satyavati'. His father was sage Parashar. He made the division of Veda, and made extension of its branches. He also wrote eighteen Mahapuranas and the Mahabharata.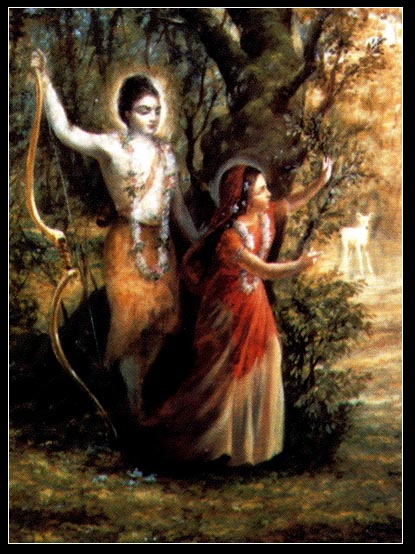 20) RAM AVATAR (Incarnation as Lord Rama) : Lord Rama is considered to be the twentieth incarnation of Lord Vishnu. In this incarnation he constructed a bridge over the ocean with the help of the Vanars (monkeys) and after crossing over to Lankas killed many demons like Ravana, Kumbhakarna. He accomplished many astonishing feats and saved the deities. He taught the value of morality.